Yale College Consulting - Bradshaw College Consultant
219-781-2372
Call:?gerald_bradshaw@post.harvard.edu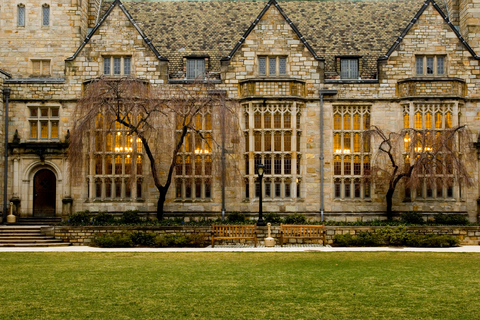 Do you have your sites set on attending Yale University upon graduation from high school? Gerald Bradshaw an Ivy League college consultant assists students with the application, interview, testing and essay expectations of the Yale university admissions board.
Gaining admission to a top college like Yale University has become an art. College bound applicants personal, academic, and social portfolio are all factors that will help an admissions board determine and applicants application for admittance.
The process can be overwhelming and challenging. Only 10% of Yale University applicants will be admitted. If you need help with the Yale admissions process, Bradshaw College Consulting can help.
Gerald Bradshaw has been in your position and knows what is needed to be success when applying to Yale University. Gerald Bradshaw has helped hundreds of students through the application process, successfully, gain admission to top schools in the country.
Location:
Yale University
246 Church St.
New Haven, Connecticut
06520-8321
203-432-9300
http://www.yale.edu/admit/
Below you will find relevant information to admission:
Yale Application Fees:
Yale College application fee: $75
Fee can be waived if filing for with financial need.

Admission requirements:
Essay(s) required
Required: SAT Reasoning Test and SAT Subject Tests; or ACT
If submitting ACT, the writing section is required

Admission factors to note:
Personal Qualities - Who Are You?
Grades and test scores
Application Essay
Extracurricular Activities i.e., sports, charities
Recommendations form teachers
Difficulty of courses
Talent/Ability
Academic GPA
International Students applying to Yale:
Yale University considers students for admission from all over the world. Yale University has expanded its international admission recruitment in the hopes of attracting the best and the brightest of international students.

Yale has excepted students from Angola, Argentina, Australia, Belgium, Bolivia, Brazil, Bulgaria, Canada, Chile, China, Colombia, Costa Rica, Cuba, Czech Republic, Democratic Republic of the Congo, Ecuador, Egypt, Ethiopia, France, The Gambia, Germany, Ghana, Greece, Guatemala, Haiti, Honduras, Hungary, India, Indonesia, Iraq, Ireland, Israel, Italy, Ivory Coast, Japan, Jordan, Kenya, Latvia, Lebanon, Madagascar, Malawi, Malaysia, The Maldives, Mexico, Mongolia, Morocco, Namibia, Nepal, New Zealand, Nicaragua, Nigeria, Pakistan, Peru, The Philippines, Poland, Republic of Korea, Russia, Senegal, Serbia, Singapore, Slovakia, South Africa, Spain, Sweden, Switzerland, Taiwan, Tanzania, Thailand, Tuvalu, Uganda, Ukraine, United Arab Emirates, United Kingdom.
Yale International Student Requirements
Yale?s Office of Undergraduate Admissions has completed its review of applications for the Class of 2021 and has offered admission to 2,272 students from a pool of 32,900 applicants.
Sources:
Yale Acceptace Rate: http://news.yale.edu/2017/03/30/yale-congratulates-admitted-students-largest-freshman-class-history
Gerald Bradshaw a Ivy League college consultant
If you need help getting into Yale University call: 219-781-2372