Biography - Gerald Bradshaw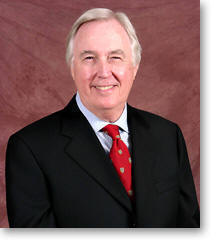 Founder, Bradshaw College Consulting
Gerald Bradshaw, one of Ameerica's top private college admissions coaches has spent nearly 15 years interviewing students for Harvard College before he started Bradshaw College Consulting.
As an alumni interviewer Mr. Bradshaw gained tremendous insights into the college admissions process -- at Harvard and other selective colleges and universities.
Bradshaw College Consulting focuses on working with students and their families with the college admissions process.
The most notable changes:
The decline in the number of legacies given preference
The increase in female applicants
The increase in GPA and test scores
The increase in tutoring for entrance examinations
The increase in the use of college consultants
The increase in international students
The increase in minority applicants
The increase in extra-curricular activities
Background/Personal Statement
Before I even set foot on Harvard Yard, the historic campus in Cambridge Massachusetts, I had walked every foot of it in my mind with the aid of books and photographs. At the urging of my favorite professors at Berkeley, David Matza, and the famous sports sociologist, Harry Edwards, I knew I had to apply. I was immediately accepted.
I did not grow up in a rich family. I didn't start college until after I served as a paratrooper with the 101st Airborne Division. After seeing some of the world, I thought UC Berkeley was the best fit for me. I didn't know at that time I was qualified to apply to places like Harvard and Yale. I didn't have the right guidance. I didn't know the right people to turn to who could help.
Once I started Berkeley the whole world changed. I knew I had found my place and I loved every minute of it: classes, term papers, examinations bring them on! I couldn't get enough. I had to makeup for lost time. After my freshmen year my goal became law school. I had a strategy on how to prepare and it worked. The law schools of Harvard, Yale, Stanford and the Univ. of Pennsylvania all sent thick letters of acceptance. Every law school where I applied accepted me. It was an exhilarating experience and now I want to pass along what I learned to other students.
I'm a specialist in helping students gain admission to America's top colleges, universities and law schools.
Education:
Mr. Bradshaw earned a double Bachelor of Arts Degree in 1973 in Political Science and Sociology at the University of California, Berkeley. He graduated with Distinction in General Scholarship.
He attended Harvard Law School and left before graduating to start an investment and advisory firm overseas. He lived for many years in England and Africa before returning to America.
Mr. Bradshaw is a member of the Harvard Club of Chicago and served for several years on the Schools Committee interviewing applicants to Harvard. He left the Schools Committee after opening his private practice in college consultancy. He has consulted with hundreds of students nationwide assisting them with personal statements and essays while providing valuable information regarding the importance of being prepared for the college applications and admissions process.
Mr. Bradshaw has written for a variety of publications, including the Wall Street Journal and Aviation Week & Space Technology. He has served on the boards of editorial advisors for several newspapers to address education issues and innovative instructional methods for secondary schools. Mr. Bradshaw writes the internationally syndicated column Educated Advice.
Mr. Bradshaw is also a freelance writer and is available for speaking events. Gerald Bradshaw is a dynamic speaker who lectures, coaches and publicly speaks at special events across the country, to thousands of parents, students and educators.

Gerald's goal is to ensure that his audience understands that "the college of choice is a realistic option" for everyone. Gerald has earned a reputation as the coach a student looks for when seeking advice on college admissions.
College Consultant - Admission Advisors