Ivy League College Admissions Consultant
---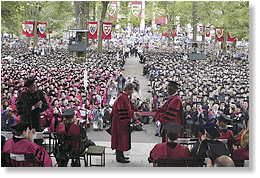 Out of 42,742 high school students applying to Harvard, fewer than 2,000 will be accepted. This is typical for all highly selective schools
You need more than just advice on how to get into the best college; you need an college admissions advocate. You need US top college consultant, Gerald Bradshaw to help you make the right decisions.

Meet Gerald Bradshaw, Harvard Law School, class of 1976, UC Berkeley, California, class of 1973, one of Americas' top Ivy League college consultants. Mr. Bradshaw knows exactly what is needed to get that acceptance letter from the right college.
Mr. Bradshaw works with high school students, offering assistance finding the right college, choosing courses, insight on extracurricular activities, summer experiences, and preparing for tests. High school students looking for guidance with financial aid, applying to college, and college planning. Find out what it really takes to get into an Ivy League school by hiring Mr. Gerald Bradshaw.
Top Private Admissions Consulting
Did you know that Ivy League schools do NOT base their university admissions just on test scores. Acceptance into private universities (Harvard, Princeton, Yale, Columbia, Penn, Cornell, Dartmouth, and Brown) require specific components upon presenting a successful college admissions packet.
Ivy League colleges consider key elements to choosing applicants over thousands of other exceptional applicants. Applicants of different backgrounds, bring to the table experiences, goals, and circumstances; all competing for acceptance. Essays matter, counselor recommendations, curricula and outside activities. These activities include: sports, involvement in humanitarian causes, music, clubs, jobs, and community service.
Ask Mr. Bradshaw about the admissions process into ivy league colleges like Harvard, Princeton, MIT, Duke, Yale, Brown, Dartmouth, and the University of Pennsylvania. Private College Admissions Consulting offering help families navigating through the stressful process of college admissions. Private college admissions consultants: Does Your Child Need One?
Parents of student with questions regarding college admissions, call: 866-687-8129.
Ivy League 2022 Acceptance Rate:
Harvard. 4.6%
Princeton. 5.5%
Columbia. 5.5%
Yale. 6.3%
Brown. 7.2%
Penn. 8.4%
Dartmouth. 8.7%
Cornell. 10.3%
Top-Ranked Private Universities
Princeton University. Princeton, NJ. ...
Harvard University. Cambridge, MA. ...
University of Chicago. Chicago, IL. ...
Yale University. New Haven, CT. ...
Columbia University. New York, NY. ...
Massachusetts Institute of Technology. Cambridge, MA. ...
Stanford University. Stanford, CA. ...
University of Pennsylvania. Philadelphia, PA.
---
Progams are customized for each student:

Curriculum planning and evaluation
Reading assignments focusing on biography and history
Writing assignments focusing on the expository essay
Test preparation and evaluation
Recommendations for private tutoring
Preparing for college: academic and nonacademic extracurricular activities
College application assistance
Personal interview coaching
Law school application assistance and selecting the right law school

Bradshaw College Consulting

Toll Free: 866-687-8129

Direct: 219-663-3041 Fax: 720-228-926

gerald_bradshaw @ post.harvard.edu

International students considering an academic future in at a top private college in the United States should consult with Choose America's top college consultant Gerald Bradshaw who has helped high school students globally gain admittance to US private colleges for over 3 decaes.

Find out what good TOEFL score requirements are, ESL program availability and, costs. Schedule an online consultation with Jerry: 1-866-687-8129.
---
Stay Up To Date, Visit Our Bog! Subscribe To College Counseling / College Education Articles